https://jscottcatering.com/wp-content/uploads/2017/05/Phoenixville-Foundry.jpg
The Phoenixville Foundry, in Phoenixville, Pennsylvania is conveniently located in the Greater Philadelphia area.
Indoor / 500 Guests / Chester County
This turn-of-the-century facility is not only a beautiful historic venue, but it was newly renovated for hosts and guests to experience the celebrated charm while enjoying the most modern of amenities.
Phoenixville Foundry History

This Chester County venue is 18,000 square feet of history, flexible enough to host events of large or small guest counts.
Built in 1882, the building, adjacent to French Creek, is a symbol of the region's industrial past. It was once the site of the Phoenix Iron and Steel Company, and after going through a handful of ownership changes, abandonments and restorations, the Foundry is now a beautifully restored, sophisticated venue that serves as a remarkable location to host a variety of events.
The Foundry boasts three different event locations within its historical grounds: the Cupola Ballroom and Mezzanine, the West Wing Ballroom and the Heritage Center.
Each one of these spaces has their own unique charms, details and capacities.
Cupola Ballroom
This 8,100-square-foot space features a grand foyer, staircase and a balcony that overlooks the dining space. This room also offers a private bridal suite on the mezzanine level with a staircase and elevator. Also included is access to high-speed Internet and audiovisual equipment. Couples and hosts may use the Sculpture Garden or Phoenix Truss Bridge if they desire an outdoor wedding ceremony, reception, cocktail hour or performance.
West Wing Ballroom
This location is an intimate space of just 3,000 square feet, a perfect size for smaller, private events. This space offers a private entrance and restrooms for a secluded feeling, yet the space itself boasts high ceilings and large windows for a comfortable ambiance.
Heritage Center
This space offers historic artifacts telling the story of the building's rich past. It's an even more intimate space than the ballrooms at 1,500 square feet, and sits adjacent to the restored Wooden Job Crane.
Event Spotlights
We welcome you to take a look at some of the amazing events we have been a part of at the Phoenixville Foundry.
What Do Others Say?
Our guests have had such a wonderful time at their events that they wanted to share it with the world.
Perfect Wedding Venue in Greater Philadelphia
Celebrate your nuptials in an historic location when you host at the Phoenixville Foundry in Phoenixville, Pennsylvania.
We are happy to share that couples have some of the most wonderful things to say about having their wedding at the Phoenixville Foundry. Between the smiling brides, the happy families and the beautiful details, the photos truly speak a thousand words. We invite you to look through the gallery for more wedding inspiration.
Special Event Venue for Corporate and Private Events
Celebrate with extravagance or in a more intimate setting — the Phoenixville Foundry offers the best of both desires.
Exposed beams and steelwork provide a unique, historic setting to wine and dine guests. Private entrances offer secluded retreats and cozy sceneries. Large grand foyers and main staircases offer ornate and majestic details for large-scaled celebrations and events.
No matter your event size or goals, whether you'd like to celebrate indoors, outdoors or both, the Foundry has a beautiful space for you.
Phoenixville Foundry and J. Scott Catering
J. Scott Catering is one of the exclusive caterers at this historic and beautiful wedding and event venue, creating custom menus and event concepts with hosts for a memorable celebration.
We are proud to work with this exceptional Greater Philadelphia venue and look forward to your inquiries about both this venue and the possibilities we can create together!
Friday Deals
Fridays are flourishing as the modern premium choice for wedding days. The Phoenixville Foundry is a fantastic place for establishing that "Friday happy hour, time to unwind" kind of atmosphere that allows your guests to truly exhale and enjoy your beautiful wedding with picturesque and historic surroundings.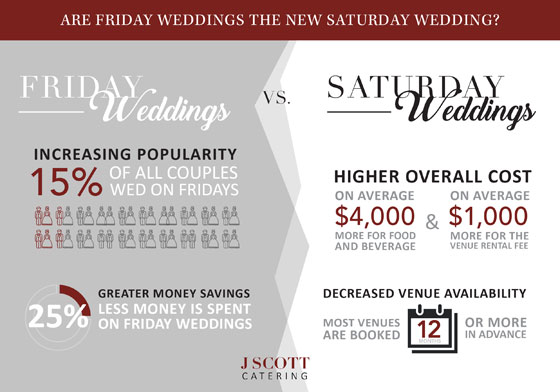 Learn more