Meet the Team
We pride ourselves in creating truly unique and special events that reflect your personality and style. Our expert event planners will work with you every step of the way to ensure we understand and exceed your expectations, and make the entire process hassle-free.
Ariane Graham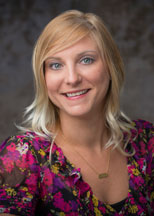 Sales and Event Planner
While studying for a degree in psychology from Penn State, Ariane began working at The Penn Foundation and enjoyed several years providing assistance to children and families in need. During that time, she coordinated events and developed a passion for planning. Her attention to detail and true joy in helping others makes her a perfect match here at J. Scott Catering.
Talia Leggieri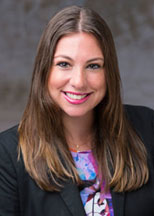 Sales and Event Planner
Talia graduated from Temple University in 2011 with a degree in broadcast journalism. After taking a few marketing and public relations classes, she decided to pursue a career in event planning. In 2013, she served as a coordinator for weddings and events. After doing this part-time for almost four years, she realized she had a passion for helping couples and families during their most memorable occasions. Her desire to grow makes her a great asset to the team at J. Scott Catering.
Tessa Narins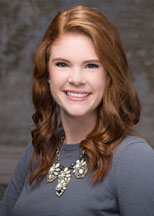 Sales and Event Planner
Tessa graduated from Indiana University of Pennsylvania in 2016 with a degree in fashion merchandising and double minors in marketing and journalism & public relations. While at IUP, she discovered her passion and talent for planning and executing events and decided to pursue a career within the event planning Industry. Before joining the J. Scott team in the fall of 2017, Tessa worked as an event planning assistant at the University of Virginia. Her keen attention to detail, passion for creating successful events and ability to connect with clients helps her to excel as a sales and event planner here at J. Scott Catering.
Megan Freeman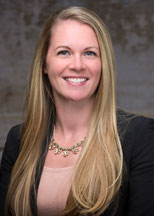 Director of Sales
Megan joins J. Scott Catering as a veteran of the industry and employs her vast knowledge to host wonderful events. Megan graduated from Villanova University with a B.S. in business administration. She began her career in the private club industry as an event planner at Springfield Country Club. Megan quickly moved to assistant director of catering at Merion Cricket Club and finally to Philadelphia Cricket Club, where she was the director of catering for seven years. Megan's passion for the industry and deep knowledge base make her a great addition to the J. Scott Catering team. Megan enjoys baking, travel, working out and spending time with her wonderful daughters Penelope and Jocelyn, as well as her husband Chris.
Jessica Adams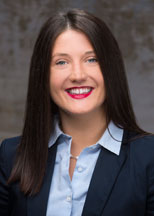 Assistant Event Planner
Jessica began working at J. Scott Catering after numerous experiences in the event planning field. She began her career as an intern with the Philadelphia Flyers in their public relations department. She then moved on to become the sales and catering coordinator at the Sheraton Valley Forge and was later promoted to the guest experience manager. Her most prominent experience was as an assistant wedding planner in the city of Pittsburgh. This career helped her become the success she is today; her focus on customer service, good communication, understanding clients' need is what makes her a valuable team member at J. Scott Catering. Jessica graduated from the University of California in Pennsylvania with a communications degree with a concentration in public relations, and she currently resides in Philadelphia with her loving family.
Rachel Brown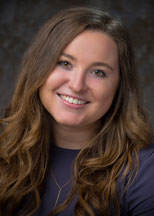 Assistant to the President
Rachel started working at J. Scott Catering in 2015. After graduating with a degree in communications from West Chester University, she began her career in the event industry in Cape May, New Jersey. Rachel's passion and attention to detail throughout the entire planning process leads to successful events time and time again. She specializes in unique events ranging from intimate house parties to large corporate galas. Rachel is always incorporating the latest trends into every J. Scott Catering event.
Erin Morrison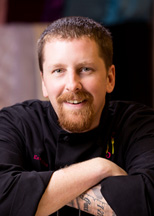 Executive Chef
Erin brings with him 13 years of experience in the kitchen. Having apprenticed in France and worked in some of the area's top restaurants, Erin is familiar with how to keep menus new and exciting. In his time at J. Scott, he has created seasonal menus with a focus on "buy fresh, buy local". We are proud to have him as part of our team and look forward to the years to come.
J. Scott Walsh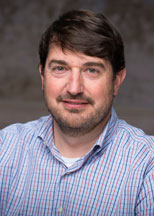 Founder and President
Since founding J. Scott Catering in 1995, Scott has worked hard to establish a reputation for exceptional Philadelphia catering and superior customer service. His efforts have not gone unnoticed. J. Scott Catering has been recognized locally and nationally for culinary talent and fine attention to detail, including being named for eight consecutive years as Best Caterer by Main Line Today.A graduate of Paul Smith's College, where he was named Most Outstanding Culinary Arts Graduate, Scott trained at Virginia's famous Inn at Little Washington before returning home to open J. Scott Catering.
Start Planning
Let's get this conversation started! Contact us to start planning and get a quote.
SaveSave
SaveSave