When our creative chefs bring your personality into the kitchen to craft your custom menu, they think about more than what will showcase your style and taste incredible. In creating each menu item, they also consider what ingredients are in season and locally available—giving you the freshest farm-to-table food.
And our chefs' hard work doesn't stop once the recipes are perfected. Dishes are not final until their presentations are too. Your venue's atmosphere, the plating or display of items as well as how they are offered all complete your menu.
Springton Manor Farm recognizes that its serene grounds and historic house are inseparable from the culinary experience guests enjoy at this premier Philadelphia wedding venue. And so they shared some of the culinary trends that J. Scott Catering recently brought to their space.
Top Philadelphia Wedding Venue Shares Culinary Trends
What do gourmet taco stations and mini s'mores skewers have in common? Both wedding food trends reveal another layer of customization in our wedding menus. From selecting exceptional ingredients and food vessels to infusing dishes with alcohol and bacon, every item impresses guests and gives them a taste of your style.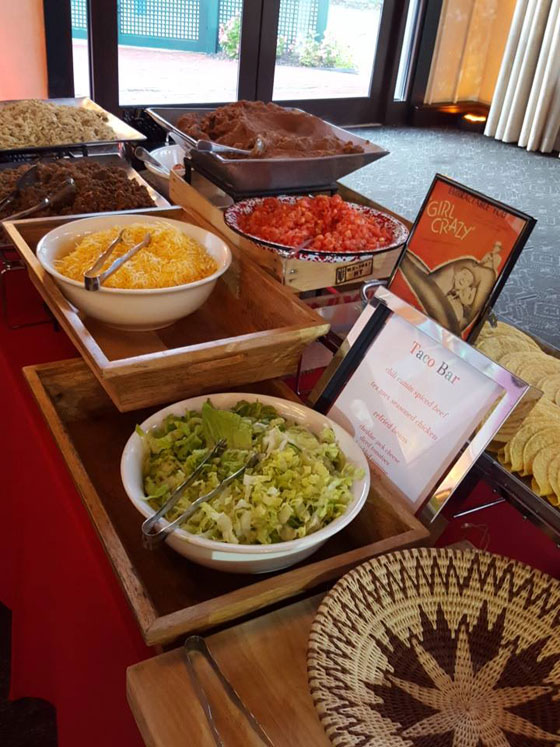 Nestled away in a tasting station or on grand display at a chef-attended action station, each dish finds a beautiful home under Springton Manor Farm's peaked dormers and wrap-around veranda.
We invite you to take a look at how individuals have incorporated their personality with the latest food trends at this stunning Philadelphia wedding venue. We are so proud that this premier event space trusts us among the best Philadelphia caterers, and we hope you find some fun new wedding food ideas in this blog post.
If you are inspired to start designing your custom menu, contact our experienced Philadelphia catering team online or give us a call at 610.725.9420.
More Articles You Might Like:
SaveSave