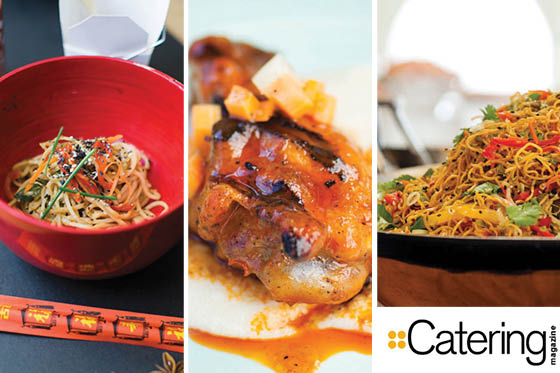 Asian fusion cuisine is hotter than ever right now. Chefs from all corners of the catering world are injecting Thai, Vietnamese, Korean, Indonesian, Japanese and Malaysian influences into their menus to meet the growing demand of millennial clients who are hungry for a more global dining experience.
J. Scott Catering is right at the cutting edge of this trend, and recently, Catering Magazine came to our very own Scott Walsh for his input. In this recent article, Scott discusses the response we've gotten from expanding our menus to meet the demand for these flavors. He goes on to discuss how the trend is particularly picking up for weddings.
Understanding trends like these are hugely important to our success, and we're grateful to the team at Catering Magazine to be recognized as an authority.
More articles you might enjoy: