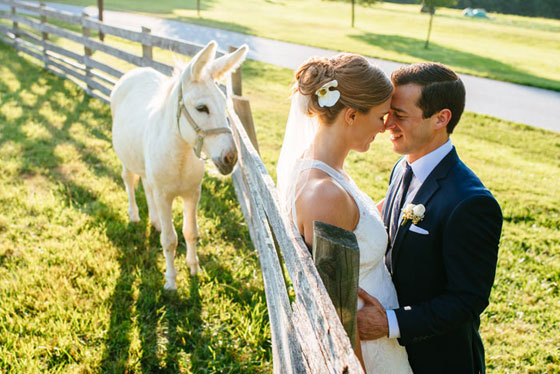 We always love to see our partner venues celebrate another successful event. Planning and executing a flawless wedding is a team effort, and we too are very proud of how the Bronzynas' wedding vision came to life at Springton Manor Farm. It is a pleasure to work with the staff at trusted Philadelphia wedding venues, and we are grateful they recognize the passionate work of our chefs and staff.
If you are familiar with our culinary style, the creative menu we crafted to highlight the Bronzynas' unique style and taste will not surprise you. From duck leg crostini to farmhouse tomato skewers, their menu was incredibly personalized and filled with the freshest food available.
It is not possible to account for every detail—every bite and every sip—that made this wedding one-of-a-kind. We simply celebrate another wedding dream coming true and look forward to our next reason to celebrate. But we hope you will head over to the Springton Manor Farm blog to see all of the creative wedding ideas we brought to the Bronzynas' wedding.
Maybe the BROZberry Lemonade signature wedding drink or gourmet mac & cheese bar gave you new inspiration for your custom wedding menu!
To bring your unique wedding vision to life on time and on budget, contact our experienced Philadelphia catering team online or give us a call at 610.725.9420.
More Articles You Might Like: