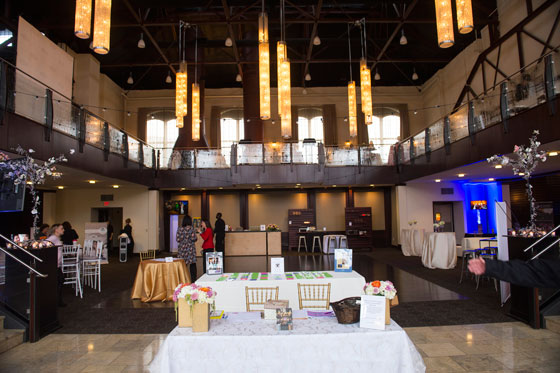 When looking for wedding ideas, prospective brides in Eastern Pennsylvania circle one date on the calendar every year. The Chester County Bridal Show is one of the area's hallmark bridal and seasonal events. Every year, it highlights the latest trends in wedding food, décor, entertainment and more.
The 8th Annual Chester County Bridal Show
The 8th annual event was held on January 17, 2017 at the Phoenixville Foundry. This year's turnout was even higher than expected as brides-to-be took advantage of the chance to explore the amazing ballrooms and mezzanine at The Phoenixville Foundry (a hugely popular wedding venue) with their family members and friends.
A Custom Catered Menu from J. Scott Catering
As the exclusive caterer of The Phoenixville Foundry, J. Scott Catering was there for guests to sample some of our most delicious culinary treats. These included passed hors d'oeuvres like our California burger sliders paired with a Yards IPA craft beer. Our fish tacos with Patron tequila were also a huge hit. However, the real star of the menu were our fresh baked cookies and milk. It's a classic January comfort food, and the variety of chocolate chip, oatmeal raisin, peanut butter and snickerdoodle cookies is always a fan favorite at the event.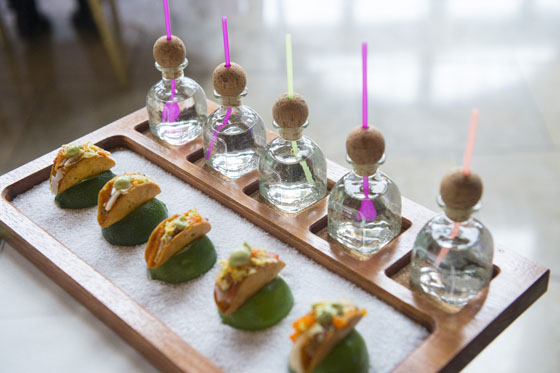 Amazing Wedding Package Upgrades
This year's show gave several vendors the opportunity to showcase upgrade options. J. Scott highlighted our custom-built walls that are a near-perfect aesthetic match for The Phoenixville Foundry's space. While we used them as food stations (like our yummy cheese steak grill station) at the show, they can be deployed behind the bar to further customize the space to our clients' preferences. Guests got to see some of the table upgrade options, including custom headtables designed by Christopher Carlson. Several assorted mini vessels, linens, china and glassware options were also available for guests to peruse and pin to their respective wedding idea boards.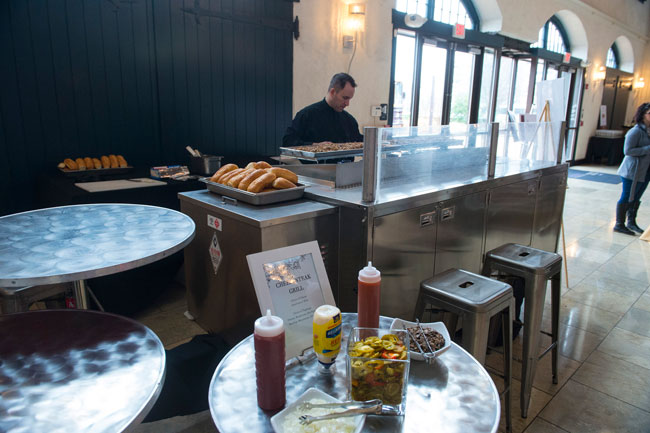 The Bridal Show featured florals from Sommerfield Designs by Jessa. Her arrangements and lighting ideas were sublime for the show and are a perfect complement to The Phoenixville Foundry's natural ambience. Paul Evans from SilverSound was on-site as the MC for the event to provide a great soundtrack. Finally, David Campli of Campli Photography joined us and took several fantastic photos.
The 8th Annual Chester County Bridal Show provided brides-to-be and their guests with a fantastic opportunity to brainstorm for their own weddings and learn more about The Phoenixville Foundry.
If you're interested in learning more about how to make your wedding experience fantastic, contact our experienced Philadelphia catering team online or give us a call at 610.725.9420.
More articles you might enjoy: