Phoenixville Foundry events are not only serviced by one of Philadelphia's premier catering companies but they also share a historic and sophisticated setting that dates back to 1882. With Phoenixville Foundry events having so much in common, how does each become so unique? The 18,000 square feet of historic space with open floor plans, a variety of settings, neutral colors and flexible staff allows for creative décor ideas to flourish and transform the Phoenixville Foundry.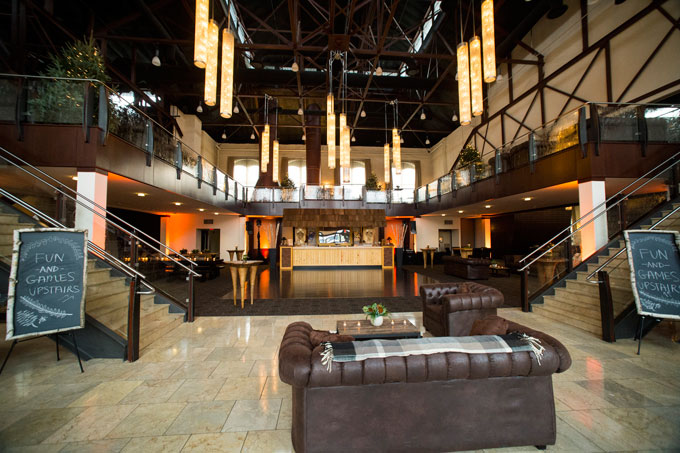 So the answer: it's clients' individual styles, personalities and event concepts that make each occasion at the Phoenixville Foundry shine in its own special way. So while we anxiously wait to hear what visions we can help you bring to life at this amazing space, we want to share some room set-ups and décor ideas that will add a bit of fun and style to any event.
Creative Event Set-Ups and Décor at the Phoenixville Foundry  
Add Surprises to the Cupola Ballroom and Mezzanine
Guests at even the largest Philadelphia events have plenty of room to spread out in this 8,100-square-foot space. Encourage them to disperse and explore this unique venue by setting out stationary hors d'oeuvres vessel items decorated in your event theme.
As they wander the vast space, they are guaranteed to find delicious small bites, a grand foyer, an enchanting staircase and beautiful balcony mezzanines—all of which make fantastic photo ops, especially with your custom decorations! And with high-speed Internet and audiovisual capabilities, you can take advantage of the latest event technology trends to add the most innovative touches to your décor and photos.
And you can surprise guests with many more creative décor ideas, especially if you take your guests outside to the Sculpture Garden or Phoenix Truss Bridge. The Sculpture Garden is the perfect setting for a lounge area or late-night snack. Everything from a cheesesteak grill to s'mores fit in perfectly with cozy lounge furniture, pits and wooden benches. Or, for more elegant events, drape tulle and flowers from the pavilion and set up a bar with cocktail highs, stools and seasonal drinks and signage. Whatever scene you create, remember that seating and décor will have a big impact on the event feel and flow, so explore every option from curved to straight.
Tip: When you develop your desired atmosphere, you can use the rustic barn doors on either side of the Cupola to set the overarching theme. One of our favorite ways to do this is by hanging a custom banner to draw guests to this space for photos and a drink or small bite. You can attract guests to one of the following:
Dessert station: From seasonal pies to flavorful shooters, let guests indulge to their delight.
Interactive bar: Set up alcohol displays and notecards on wooden shelves or decorate your bar with pinecones and wooden signs. Then invite guests to write down a memory while they enjoy a drink.
Late-night station: Mini sliders and friesare a fun and hearty option. With a choice of chicken parmesan, bacon Swiss burger, grilled portobello and pesto or BLT caprese, every craving will be satisfied.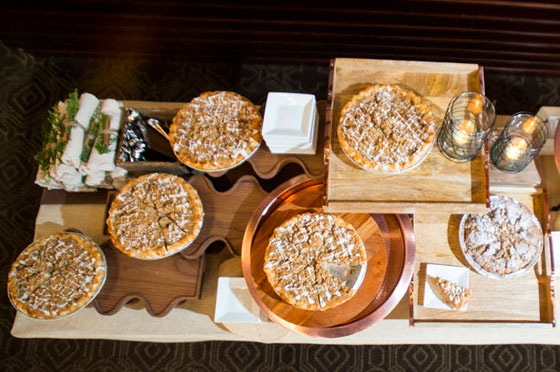 Relax and Play in the West Wing Ballroom 
This 3,000-square-foot space hosts many of Philadelphia's most memorable intimate events. The private entrance and restrooms offer a secluded feeling, but guests feel anything but congested. Soaring ceilings and large windows give the ballroom an airy feel that inspires guests to look up and explore the finer details of this space. After they've soaked in the historic treasures and sophisticated decorations, let them gather between the stacks.
As guests mix and mingle, the space between the stacks is the perfect setting for them to relax with a small bite or drink. You can set up lounge furniture and sweet treats to give guests a little break. Or bring in photo booths and step and repeat banners to create a playful environment. Whatever your event calls for, we can make it happen!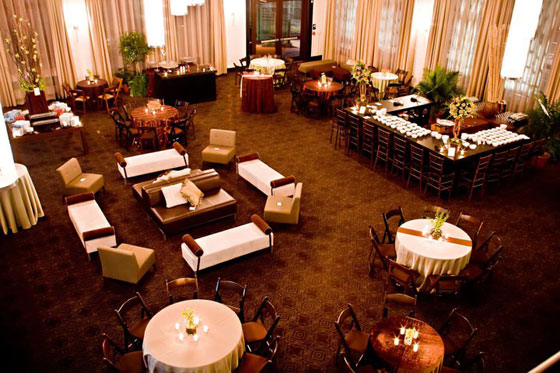 Tip: High ceilings and plenty of wall space mean one thing: uplighting! This is one of the latest event décor trends to transform Philadelphia venues, and the West Wing Ballroom is the perfect place to apply it.
Embrace History in the Heritage Center
This charming 1,500-square-foot space is already filled with historic artifacts that will educate guests about the building's past and the Industrial era. So guests will naturally be engaged and inquisitive at your event. As they sift through the history, invite them outside to visit an Industrial-themed food station under elegant Market Lighting.
Employees of the Phoenix Iron and Steel Company were hardworking and took very short breaks for meals, so their food had to pack a big punch of nutrition into very little time. In light of this past, an experienced event planner can help you design a custom buffet filled with farm-to-table food. Dishes made with seasonal and local ingredients fill your guests with plenty of delicious and nutritious food.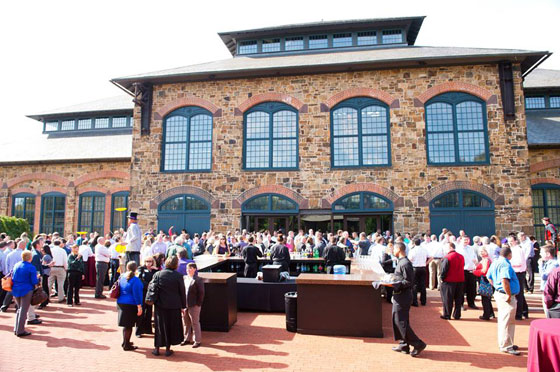 Tip: Anytime people take in new knowledge at a historic location, they want to bring home a tangible memory as well. We love the idea of a Polaroid-style photo booth next to an arts and crafts station where guests get to decorate their own vintage frames.
Event venues in Philadelphia are only the starting point for creating an atmosphere that immerses your guests in the experience you hope to provide. It's the way you set up your space and the decorations you add that really complete the package.
If you want your custom-designed menu and superior service delivered on time and on budget to a top Philadelphia venue, contact our experienced catering team online or give us a call at 610.725.9420.
More Articles You Might Like: