With wedding receptions consisting of drinking, dining, and dancing extending through the late hours of the night, appetites for a fourth meal to indulge in start to grow. Offering late night menu options to guests has turned into a widely popular trend.  Who could turn down a mouthwatering, juicy cheesesteak or a warm homemade chocolate chip cookie with refreshing milk before heading home?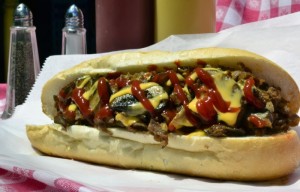 J Scott Catering provides you with the option to pick and choose from a variety of delicious late night menu items that your guests will love. Have a particular favorite food item that you have always loved and want your guests to experience as well? No problem! We will work with you every step of the way, from choosing that perfect late night menu to how it will be served, satisfying every guest's cravings.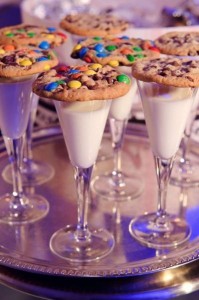 From sweet to salty, snacks to comfort foods, we offer it all. One of our most popular choices includes our famous Philly style cheesesteaks hot off our custom grill and made to order, with the choice of American or Cheese Wiz, sautéed onions, mushrooms, or hot peppers. Carnival popcorn popped at the station can be tossed with your choice of caramel, cheddar ranch, white chocolate and cinnamon sugar. Our nacho bar offers a generous portion of fresh made tortilla chips served in classic red and white checkered boats topped with salsa, jalapenos, sliced black olives, and shredded cheddar cheese. All are popular guest favorites.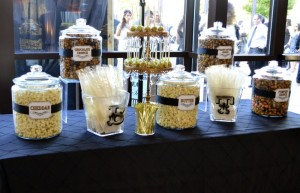 For those who have a sweet tooth, our ice cream novelties station includes childhood favorites from fudge bars, chocolate éclairs and strawberry shortcake bars, to ice cream sandwiches and creamsicles. Another option is to provide a donut station with the choice of glazed, apple cider, sweet cake, or chocolate cake donuts accompanied by a cup of coffee. We even offer a breakfast bar with the choice of pancakes, French toast, breakfast quesadillas, or a breakfast boat that consists of scrambled eggs, bacon or sausage, and home fries.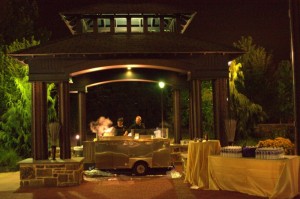 Nothing will please your guests more than being surprised with a delicious late night snack to enjoy. With numerous choices to pick from along with the ability to completely customize your late night menu, the possibilities are endless. Be sure to ask about our late night offerings next time you plan that special event!