One major advantage of living in the Greater Philadelphia area as a newly engaged couple? The spectacular selection of venues close to home. Your wedding day is all about you and your partner, so choose a wedding venue that exudes your personality as a couple!
What wedding style are you?
We've gathered a handful of our partner venues for you to virtually explore. Time to start considering which venue best suits you and your fiancé!
Classic Philadelphia Wedding Venue – The Patio at Archmere Academy
Location: 3600 Philadelphia Pike, Claymont, DE 19703

Capacity: 200 Guests
When at The Patio at Archmere Academy, guests will be transported to a classic Renaissance Italian piazza. Imagine marble archways and columns, stone balconies and a breathtaking fountain for a truly unparalleled architectural experience. The patio is indoors, enclosed by a stunning stained-glass ceiling, flooding the space with natural light. Explore The Patio at Archmere Academy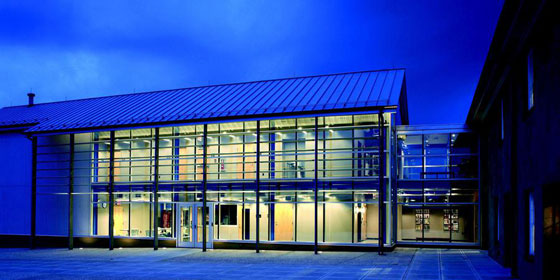 Modern Rustic Philadelphia Wedding Venue – Blue Ball Barn
Location: 1914 West Park Drive, Wilmington, DE 19803

Capacity: 250 Guests
Blue Ball Barn is a historic two-story dairy barn converted into an event space with modern features. Imagine stone walls and floors paired with exposed metal girders in the ceiling—a super unique backdrop for some impressive photos! Explore Blue Ball Barn
Rustic Philadelphia Wedding Venue – Springton Manor Farm
Location: 860 Springton Road, Glenmoore, PA 19343

Capacity: 250 Guests
Springton Manor Farm is located on 300 acres of farmland shrouded with lush gardens and impressive Penn Oak trees that create a dreamy atmosphere. On the grounds you'll find a lovely historic farmhouse and a large tented area for a seamless flow from indoor to outdoor on your big day. Explore Springton Manor Farm
Traditional Philadelphia Wedding Venue – Radnor Hunt
Location: 826 Providence Road, Malvern, PA 19355

Capacity: 250 Guests
Radnor Hunt is a quintessential wedding venue that exudes romance. It's the oldest active foxhunt in the United States, dating back to the early 1800s. The two ballrooms on-site are elegant and charming, surrounded by exquisitely groomed grounds that make an ideal backdrop for photos! Explore Radnor Hunt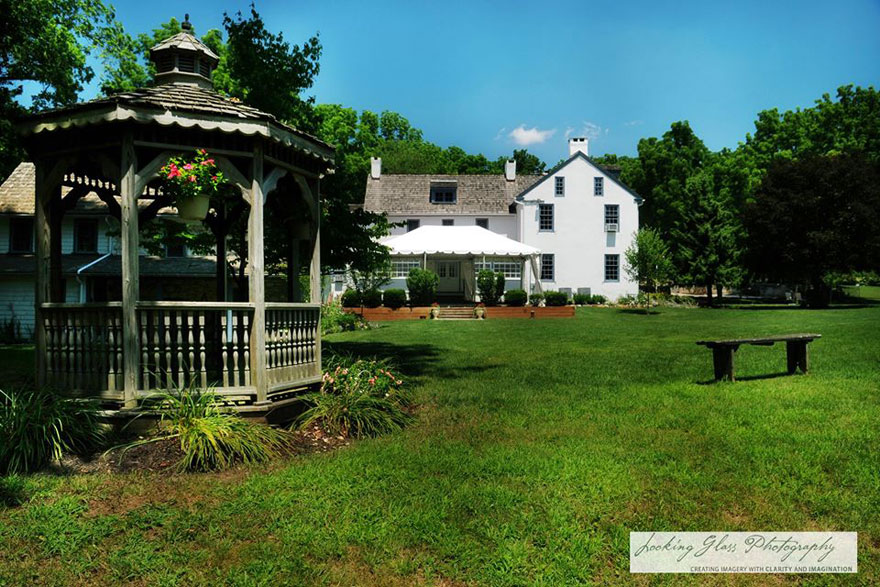 Historic Philadelphia Wedding Venue – Duportail House
Location: 297 Adams Drive, Chesterbrook, PA 19087

Capacity: 160 Guests
The historic Duportail House is the epitome of charm. Originally built in 1740, the stone farmhouse offers up unique spaces for your day, including a tented outdoor patio. Did we mention the intricate ironwork on the front porch? It's the perfect spot for nighttime photos under romantic lighting! Explore Duportail House
Industrial Philadelphia Wedding Venue – Phoenixville Foundry
Location: 2 North Main Street, Phoenixville, PA 19460

Capacity: 275 Guests
Perhaps one of the most iconic venues in the area is the Phoenixville Foundry. This historic building was initially a factory during the 1800s and has since been restored and transformed into the captivating event venue it is today. The renovations highlighted the industrial charm while blending old with new. Historic features like the impressive clerestory windows and steel truss ceilings remain, paired with elegant modern fixtures that enhance the space. Explore Phoenixville Foundry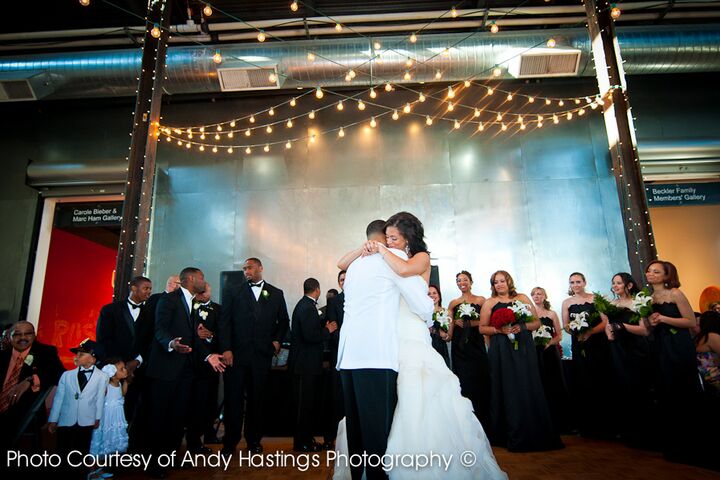 Contemporary Wedding Venue – Delaware Center for Contemporary Arts
Location: 200 South Madison Street, Wilmington, DE 19801

Capacity: 300 Guests
For artistic couples, the self-proclaimed industrial-chic vibe of the Delaware Center for Contemporary Arts could be a perfect fit. Choose from one of the galleries or the towering industrial atrium. Some spaces provide a blank canvas, while others are adorned with the artwork housed in the space; the venue is your oyster! Explore Delaware Center for Contemporary Arts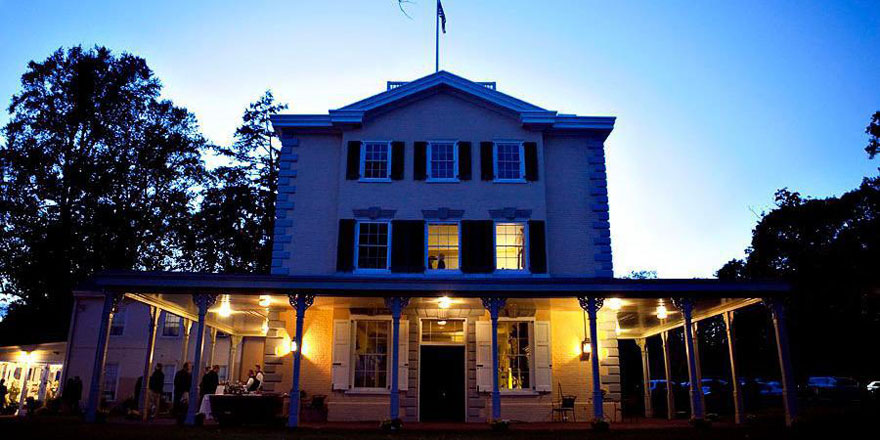 Mansion Philadelphia Wedding Venue – Belmont Mansion
Location: 2000 Belmont Mansion Drive, Philadelphia, PA 19131

Capacity: 370 Guests
Belmont Mansion is a venue with rich history. It was constructed in the 1700s and was used in the Underground Railroad. One incredible feature is the view of the Center City skyline that can be captured in the distance. It's an impressive photo op, especially for those whose love bloomed in Philly! Explore Belmont Mansion
Farm Philadelphia Wedding Venue – The Farm at Eagles Ridge
Location: 465 Long Lane, Lancaster, PA 17603

Capacity: 200 Guests
The Farm at Eagles Ridge is situated on 150 acres of verdant farmland, with an exquisite farmhouse for getting ready and magnificent wooden barn for a beautiful barn reception. The barn features impressive romantic chandeliers along with wood and stone features that provide a perfect backdrop for all the florals and décor that will make your dream wedding come to life. Explore The Farm at Eagles Ridge
So, what do you think? Have you found your venue? Let's chat and dream up ways to transform your perfect venue for your big day!