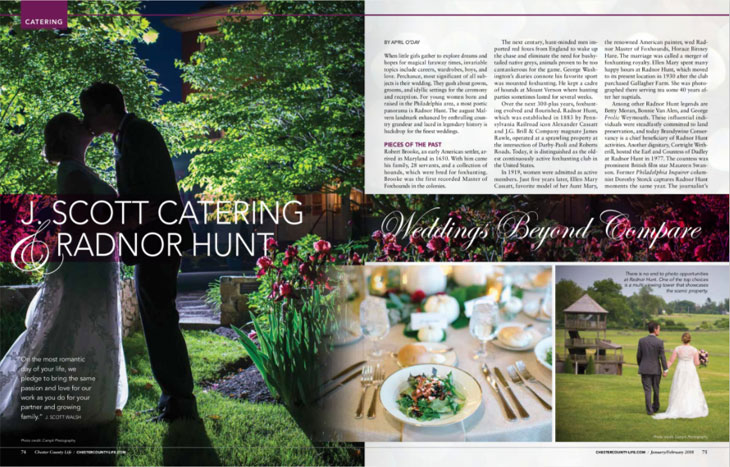 You may have heard about the elegant weddings held at Radnor Hunt. Every season, couples can't help but share their joy for the value and memories this historic venue provides. The stunning indoor and outdoor spaces enhance the natural beauty of weddings here. But to fully explain the enchanting experience guests enjoy, Chester County Life took a closer look at the flawless partnership of J. Scott Catering and Radnor Hunt.
Because Radnor Hunt is yours for the entire day, you benefit from the full focus of Radnor Hunt's skilled staff as well as our experienced catering team. From our innovative chefs crafting your custom menu to a full-time planner overseeing every detail of your big day, you have everything you need to enjoy each moment of your wedding at Radnor Hunt.
We hope you enjoy this closer look at the seamless partnership that brings Philadelphia couples' wedding dreams to life. If you have any questions or would like to explore your wedding options, contact us online or give us a call at 610.725.9420.