Fall is a time of transition. The air has turned crisp, fresh seasonal ingredients abound and holiday celebrations are upon us. It's an exciting time of year and we have some happy news to share. J. Scott Catering was recently named as the Facility Director and exclusive caterer of the historic Manor House at Springton Manor Farm.
Dating back to the 1700's The Manor House at Springton Manor Farm is a uniquely stunning special event venue offering both indoor and outdoor ceremony and reception spaces. Listed in the National Register of Historic Places, it's breathtaking rustic farmland, perennial gardens, and centuries old Penn Oak trees make it an idyllic setting for the wedding of your dreams.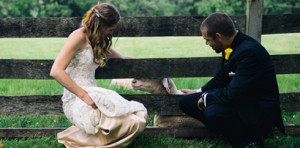 What makes this venue so special is our ability to host events both in the Manor House and in our beautifully tented structure. Decorated for the period but updated with all of today's modern amenities, the Manor House is open year-round. Walkways provide an easy flow to the tented reception area, which is up from April through the end of October, accommodating up to 250 guests.
Our professional catering and special event team will be on hand, from planning to the last guest's departure, to ensure precise attention to detail and seamless execution. Locally sourced and capturing Chester County in every bite, our farm to table menus are the perfect compliment to this historic farm,
For tours, rates, venue and catering information, please call Scott at 610-733-2516. Or contact us via email.