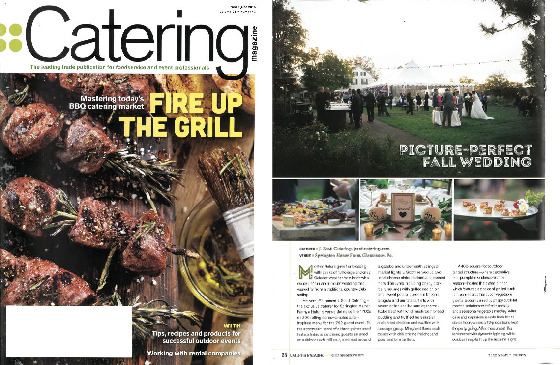 Our farm-to-table menus shine bright at celebrations of all types, but especially at outdoor ones. And Catering Magazine has taken note—recognizing the fresh cuisine that brought one couple's wedding dreams to life in a naturally beautiful venue. The lush countryside of Springton Manor Farm was the perfect backdrop for their fall wedding décor and menu.
From local cheese plates to crispy pork belly squares with grilled red onion and sweet potato puree on brioche, every part of the couple's menu was designed to showcase the season's beautiful colors and flavors.
To learn more about how fresh and flavorful food contributes to guests' captivating experience at outdoor events, check out the full article here. Or, for expert culinary advice personalized to your vision, contact our team online or give us a call at 610.725.9420.